Interior Media Blast before and after of a Log Home built in 1857.
New Wood Restoration removed years of Water damage and the scent of Cigarette smoke all at the same time giving the interior a fresh new look.
Before pic Collingwood This is a large Full Scribe log home that needed layers of existing stain removed, New Wood media blasted this home using a recycled glass preparing for a new color of Stain/Sealer.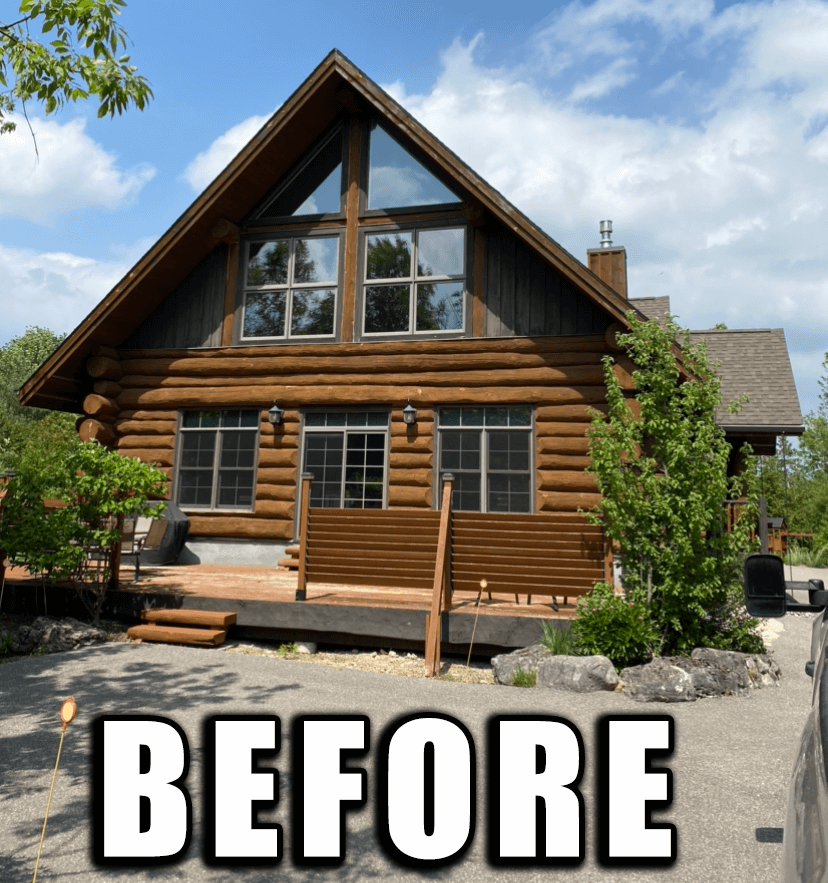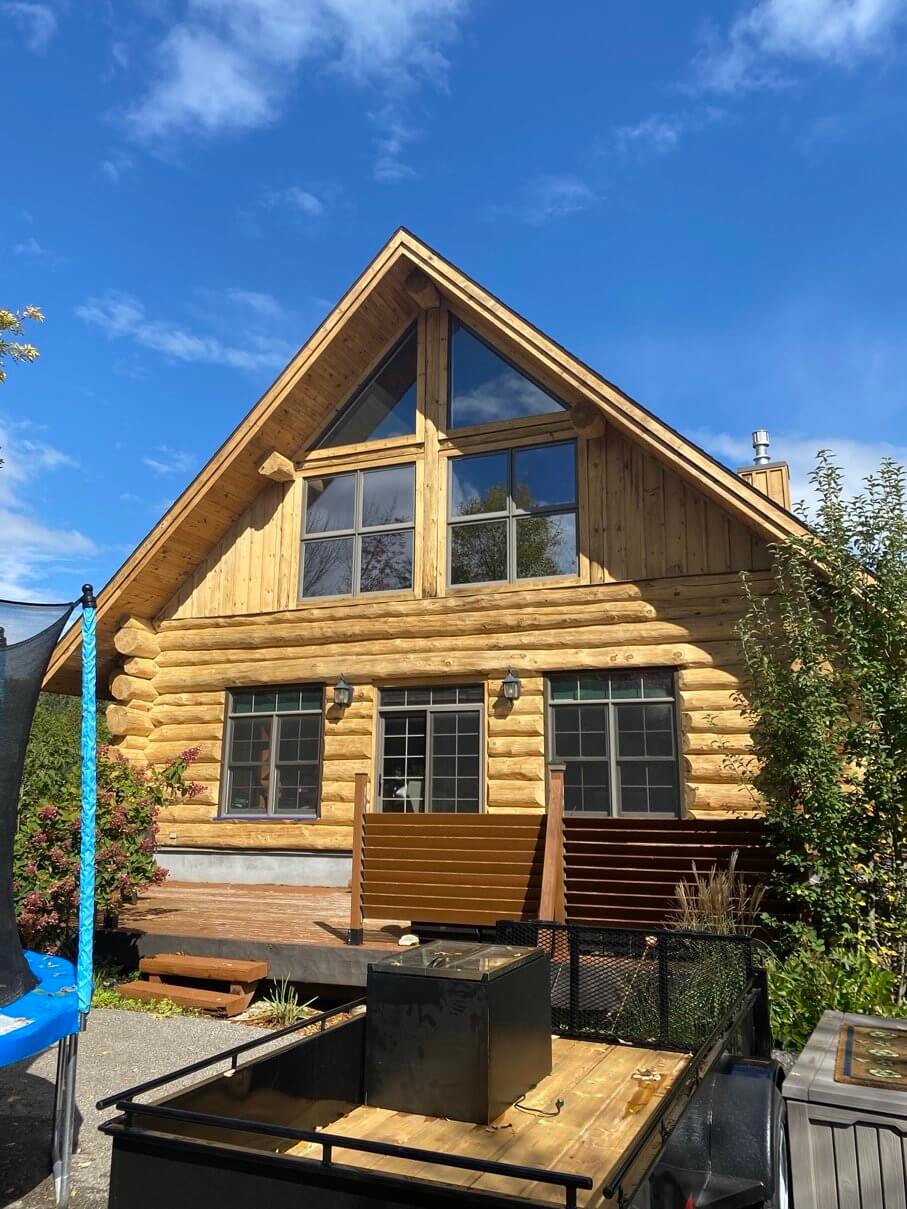 Why media blast your Log/Wood prior to Staining/Sealing?
Environmentally Friendly Product

As explained above in regards to Mill Glaze. Media blasting by using an environmentally friendly product will Safely, quickly and effectively remove all the Mill Glaze allowing Stain/Sealer to adhere into the Log/Wood avoiding costly maintenance coats, Insect/Rodent infestation, Mold/Mildew, Weather-related damages and Moisture issues that can relate to costly Log Repair/Replacement